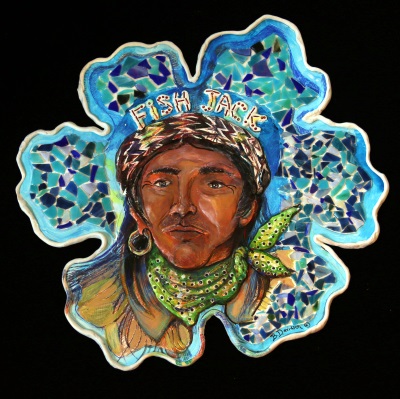 In October of 2015, Ms. Davidson unveiled a marking of the Trail of Tears in Mt. Pleasant, Tennessee.
It features 8, three dimensional, sculpted portraits of Native Americans incorporated into flowers, mounted for display on the public square.
The names of the Native Americans were selected from the heads of households listed in the 1838 muster roll of the U.S. Army, during Bengi's Route on the Trail of Tears.
Ms. Davidson has been instrumental in the creation of a Trail of Tears Museum in Pulaski, Tennessee, where several of her works are on display.