An important component of Ms. Davidson's life's work has been to raise awareness about one of the darkest events in our country's history, the Trail of Tears.

The Trail of Tears was the forced removal of the Native American people from their ancestral homelands in the southeast, to what is now the State of Oklahoma.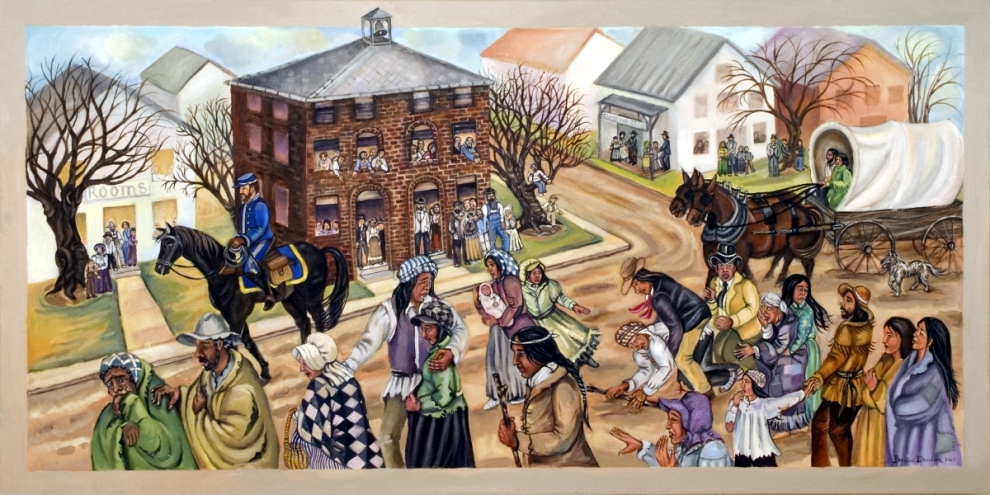 Ms. Davidson has been instrumental in the creation of a Trail of Tears Museum in Pulaski, Tennessee, where several of her works are on display.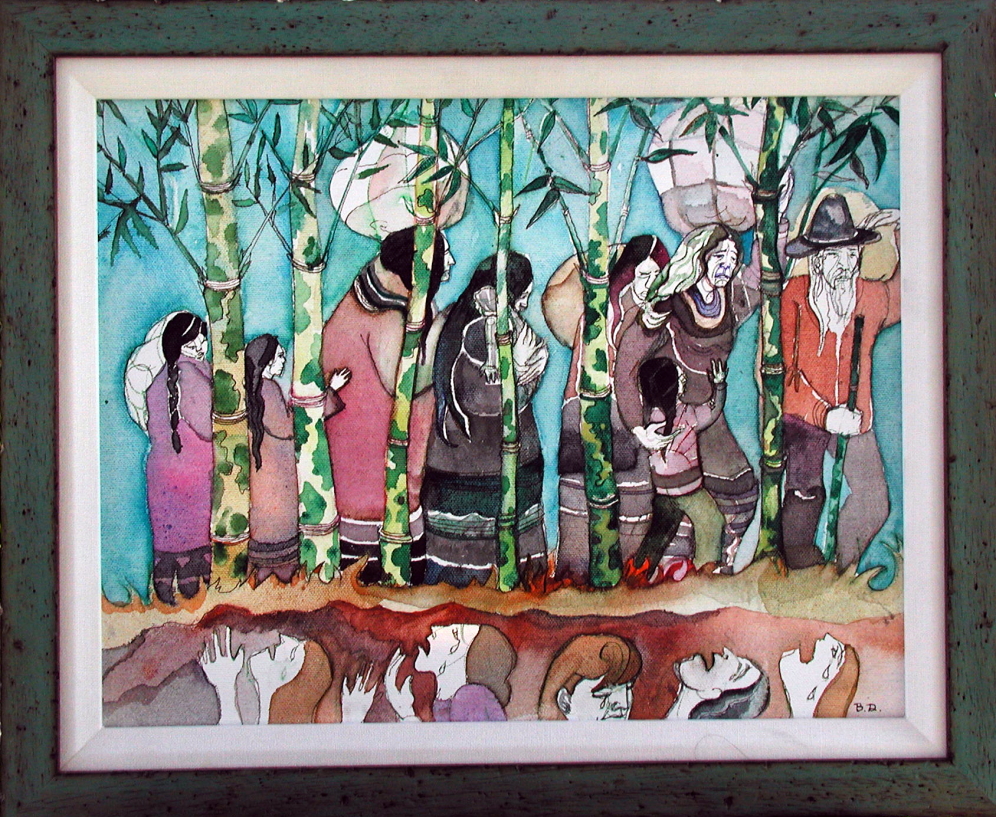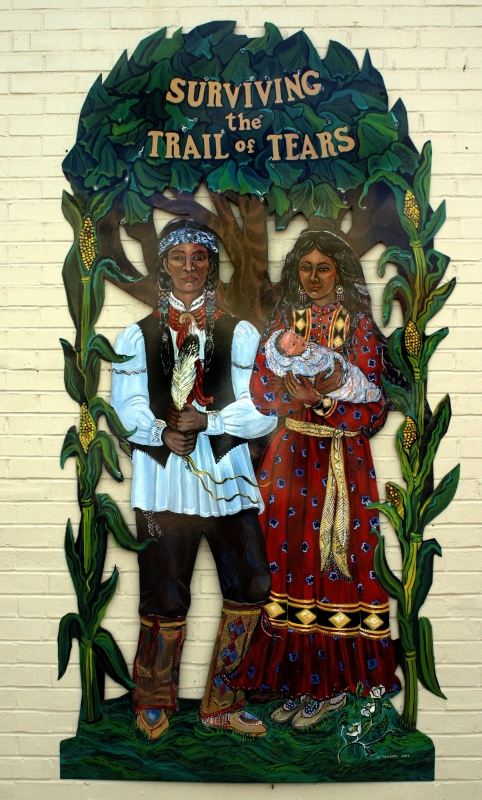 Located on a brick wall in the town square of Lawrenceburg, Tennessee,the life-sized image above has been created on steel, with paints especially formulated for outdoor display.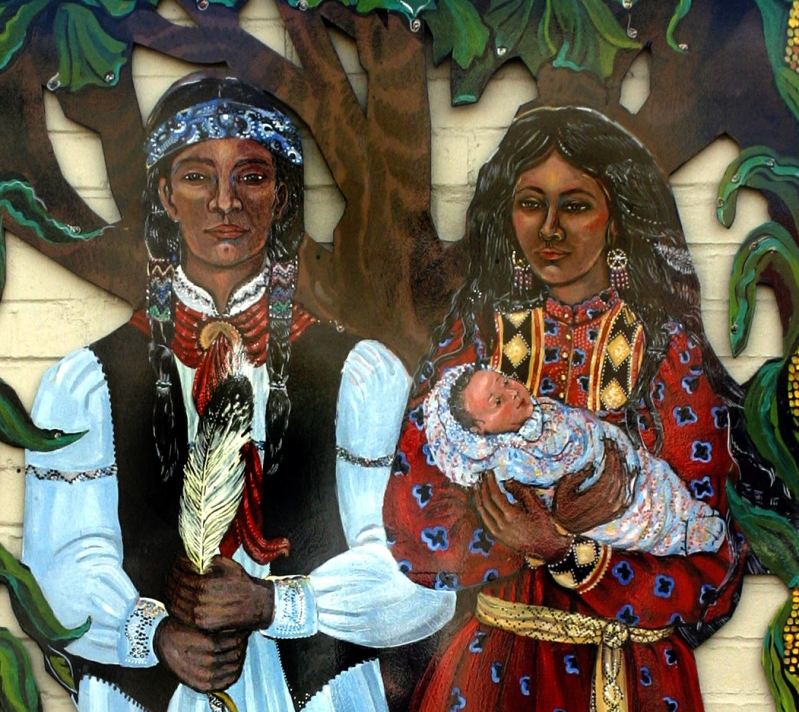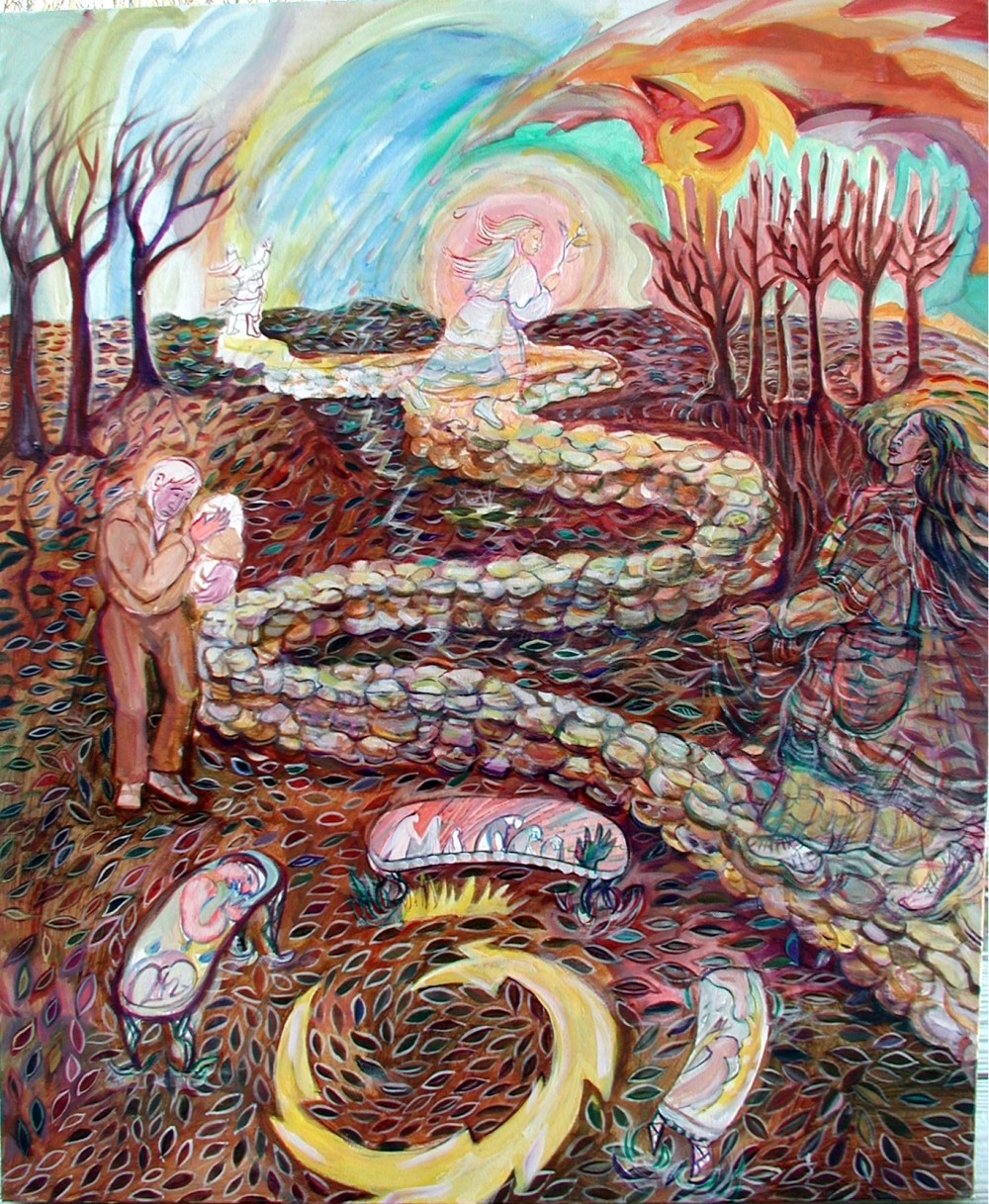 The painting above illustrates the life of Tellaney, a Cherokee woman who provided care for the weak and weary, saving the lives of many along the Trail. She left Oklahoma and returned back to her home in Alabama, living out the rest of her life on the land of her heart.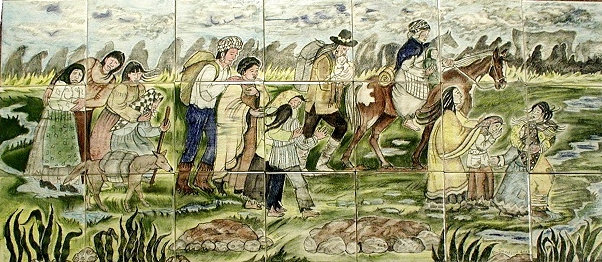 Memorial benches surfaced in either painted or mosaic tiles can be found at a number of locations in the towns of Pulaski and Lawrenceburg, Tennessee.