Art as Connection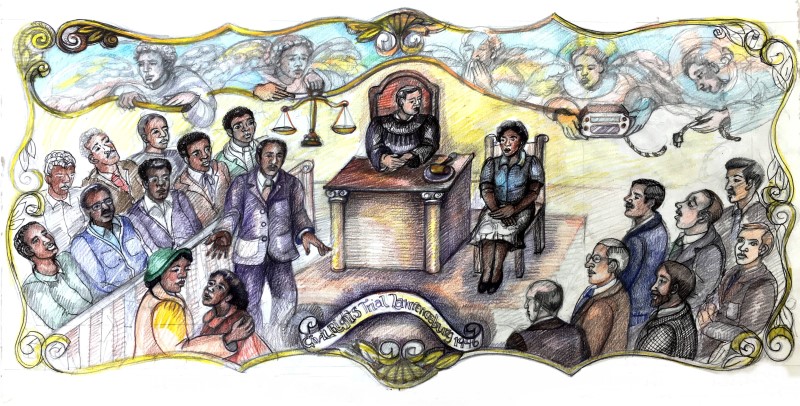 Working in a variety of mediums, Ms. Davidson's art resonates with our humanity and our relationship to the natural world.
"My mission in life is make art the brings communities together to surmount racial, age, and economic barriers."
Bernice Davidson
Her current project is a series of Civil Rights Art, calling attention to injustice, horrible tragedy, but also the heroes and leaders in the cause for change.
Right now, funds are being raised for the creation and installation of a mural inside the courthouse of Lawrence, County Tennessee, where a young Thurgood Marshall was the lead defense attorney in a landmark trial where justice was served. Click here to learn more about the mural project, "Justice Served."
All contributors and gifts of any size will be recognized on a plaque along side the painting. Make your statement in support of human civl rights by helping to support this work.
Learn more about the story of the trial here.
Click here to learn more about the mural project, "Justice Served."
Art as a Tool for Change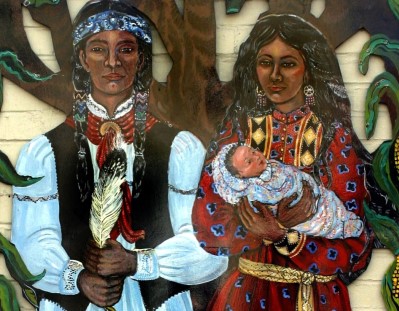 The Trail of Tears
An important component of Ms. Davidson's life's work has been to raise awareness about one of the darkest events in our country's history, the Trail of Tears. These works of art can be seen where they mark the trail and its route through various cities and towns of Tennessee.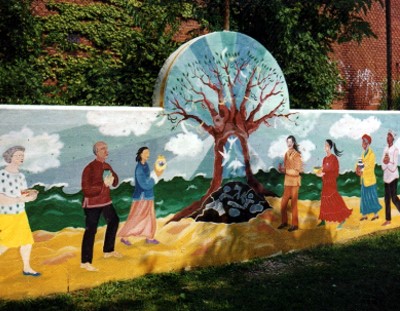 The Heroes Project
Throughout Giles County, Tennessee you'll find a series of murals and portraits portraying the rich history and notable people of the region.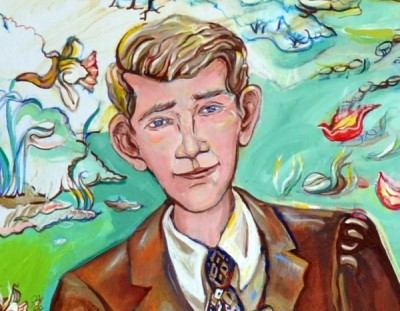 Murals and Public Art
Ms. Davidson has left her mark in communities far and wide through public murals encompassing a variety of subjects.
Exhibitions and Galleries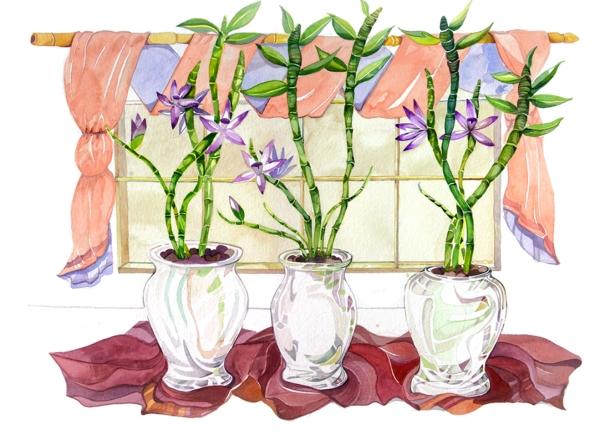 Ms. Davidson's creative talents are featured in galleries, permanent exhibitions and public space, providing inspiration and a link to the world within and outside ourselves.